When you visit a new country or city, there are usually some typical thing you should do. For example, everyone who visits The Netherlands is usually advised to visit Dam Square in Amsterdam, the Erasmus Bridge in Rotterdam and the cathedral in Utrecht. However, we believe that lesser known but still awesome attractions are more fun. Here's a guide from Kamernet to all visitors of the netherlands: a list of some of our secret gems!
1. Pampus
You must have heard about Alcatraz in the past, but Holland has it's own human made island called Pampus.  It is created to defend possible attacks on the popular sea routes of the Ij-lake in the 1880's. Originally it was intended as a fort, but now it is open for visitation and can be rented out for events as well.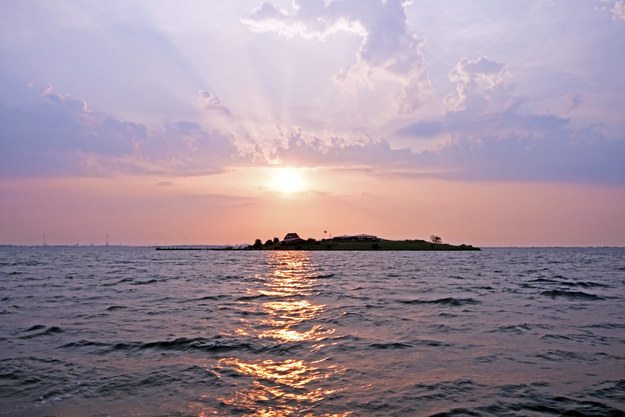 2. Gardens like in Japan 
In the Clingendael Park in The Hague you can find beautiful Japanese gardens. You will not be actually in Japan, but you can take great pictures and experience the beauty!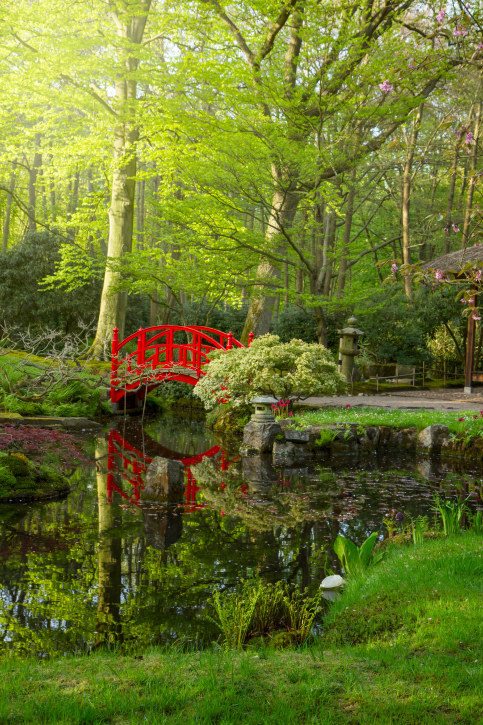 3. A beach for days
Also in The Hague you can find the beach of Scheveningen! This beautiful beach with an incredible difficult name is one of the most visited in Holland – both in the summer and winter seasons. There is huge pier where you can enjoy multicultural food and great drinks. Do you see that tower? No, it's not the house of a villain! It is actually open for visitation and it's also horrible to bungee jump from the top of the tower.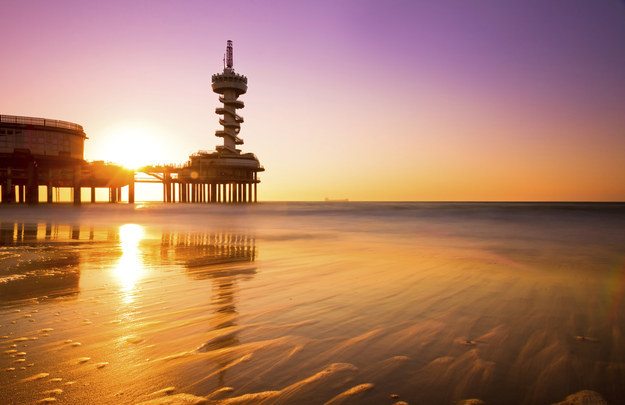 4. Mystery up north: Groningen
In the far north-east of The Netherlands, you will find the polders (pools) of Groningen. On some damp mornings, the earyness of the fog creates such a beautiful landscape, completed by typical Dutch windmills. Did you know that most mills are still functioning or being used as little shops where you can buy organic foods, like cheese or bread?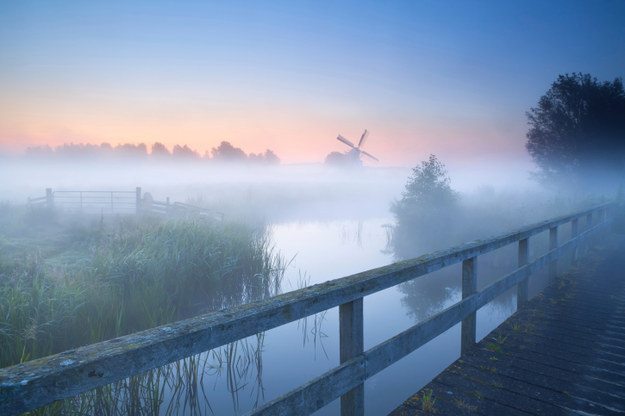 5. Paris like beauty
This may look like a typical fall day in Paris, but don't be fooled! These beautiful bridges and flowers can be simply found in Amsterdam, near the Museum Area.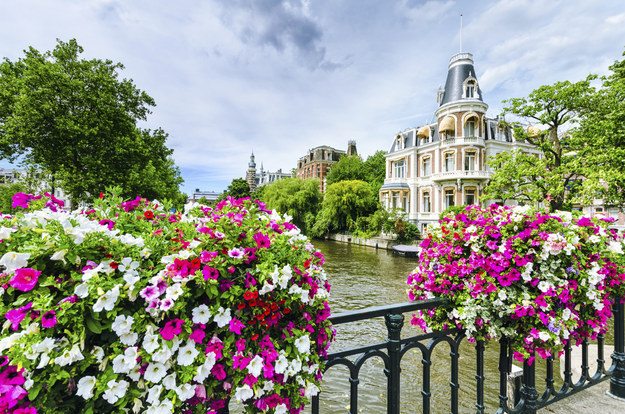 6. Royal cities
Such a lovely view in a relatively small place. The city of Delft holds a lot of historical treasures of Holland, including the church where the royals are buried. Great historical architecture can be found along with hypermodern suburbs where the technical university of Delft is located. Talk about extremes!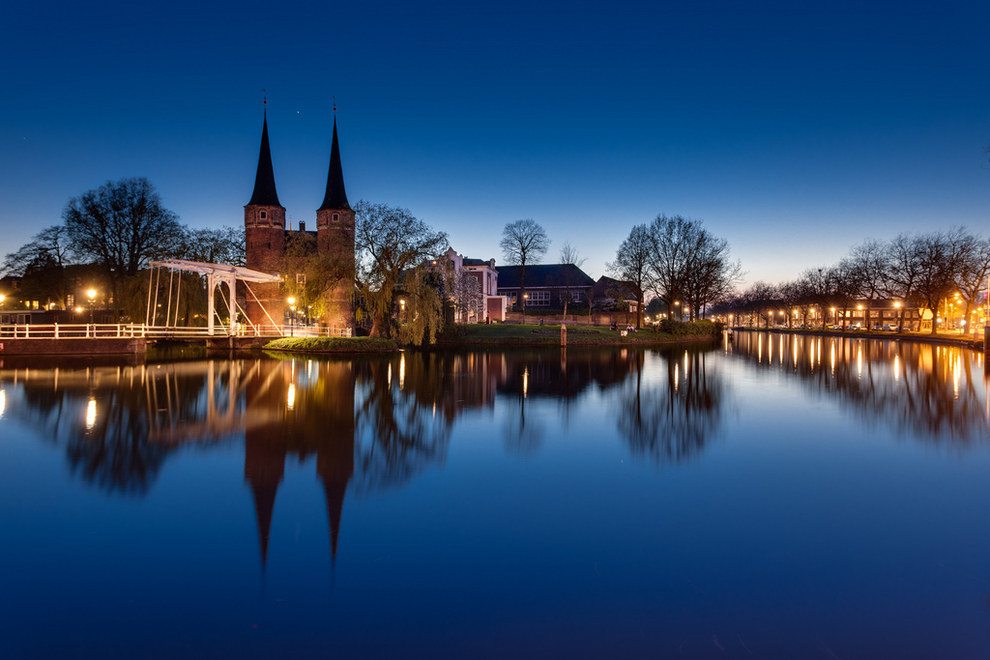 7. Back to the beach
Every year there is a firework festival where the international championships of  best fireworks is central. This takes place in The Hague, at Scheveningen Beach. It really is some of the most beautiful, magical and expensive fireworks you will ever see. When does it take place? At the end of summer, usually somewhere in September.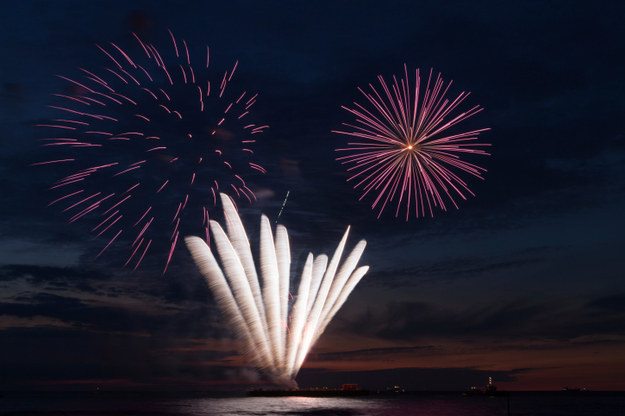 8. Like the garden of Versailles
But different! In Holland you can find beautiful gardens, which can be used for the perfect photo-op.  This for example is the garden of the Palace Het Loo, a 300 year old palace where loads of royals have lived. Not a fan of gardens? The interior on itself is worth a visit!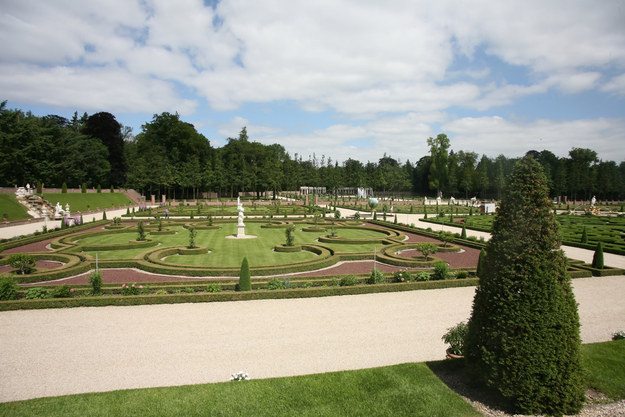 9. Another day, another beach
Holland has a lot of beaches to explore, but each beach has something unique! This right here is the beach by the Waddenzee (The Frisian Islands). It almost looks like a desert!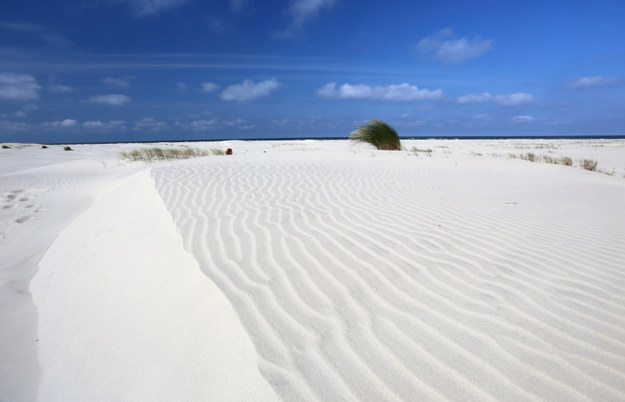 10. Fairytale
Can you also imagine Snow-white bursting out in song in the middle of this meadow? This gorgeous flower field is one of many, as it is located in Keukenhof. Every spring, tourists and enthousiasts can visit the beautiful Dutch flower arrangements and enjoy them.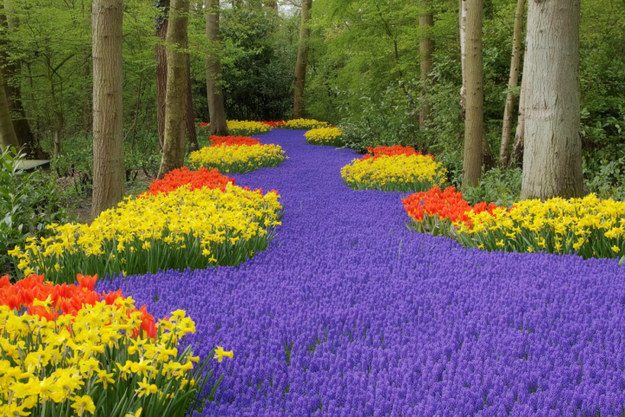 11. Westeros?
This magical land looks like something from a videogame or movie set. What a great thing to hear then, that it is located in the Netherlands and you can visit it! This place is called Naarden and is not far from Amsterdam.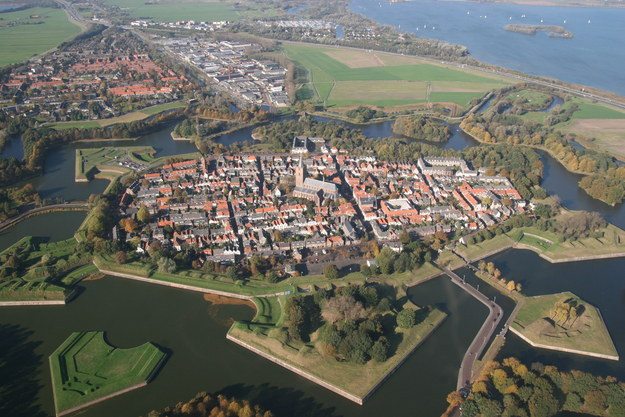 12. Bambi – is that you?
This picture looks like a painting come to life!  Such beautiful scenery can be found in the Veluwe. This is a preserved park that stretches out over multiple provinces in the Netherlands. There are a lot go hotels, good restaurants and activities available around and in the area. The perfect place for some peace and quiet!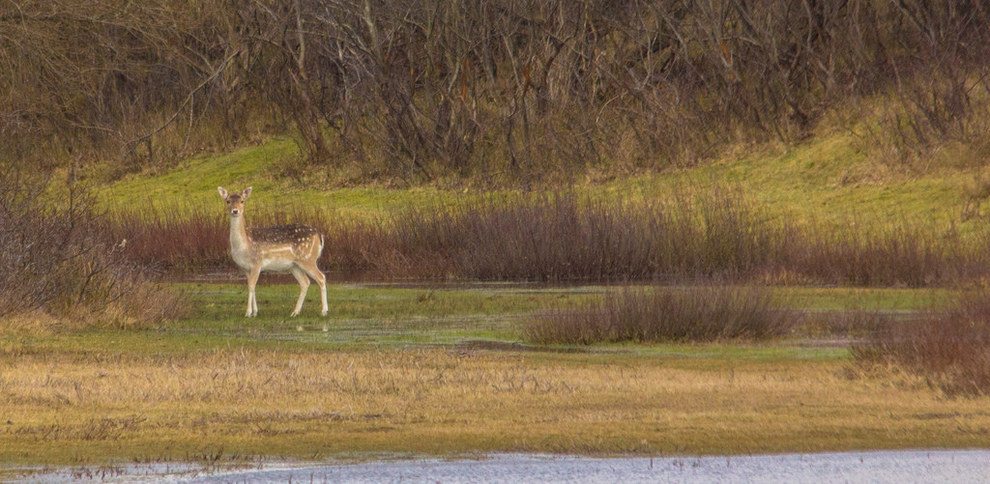 13. Van Gogh on the streets
As cycling is the most basic way of transportation in The Netherlands, cycling paths are also very important. In Eindhoven, there is a cycling path that lights up  with shapes of The Starry Night of Van Gogh when it is dark. Talk about awesome!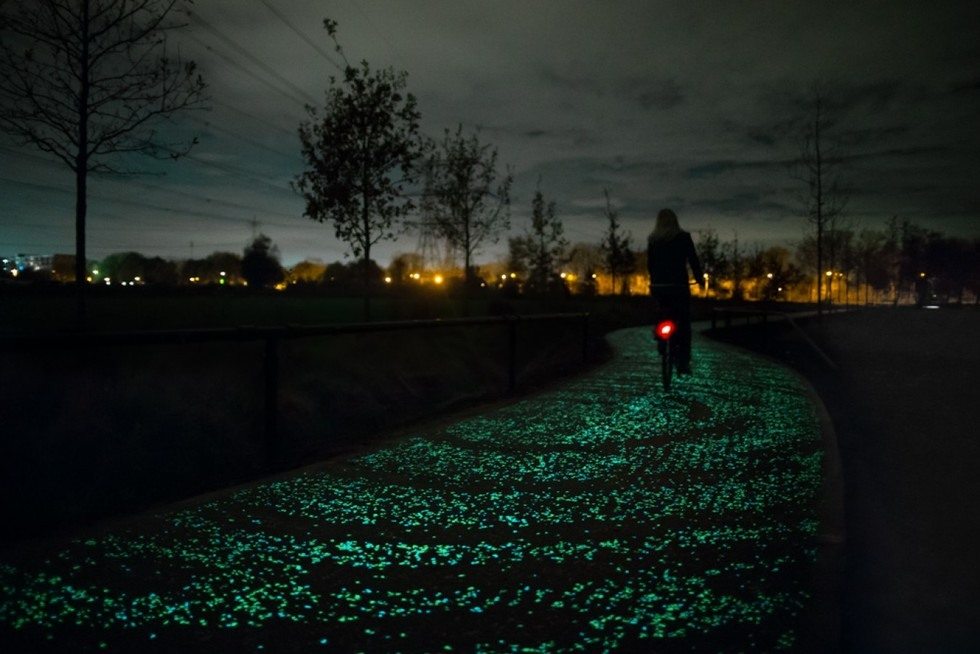 14. A city with no cars!
Does that even sound possible? A city with no cars? In Holland we have a city named Giethoorn and the only ways of transportation are walking, cycling and booing. So, you can float to your neighbours for some tea or use your kano for groceries!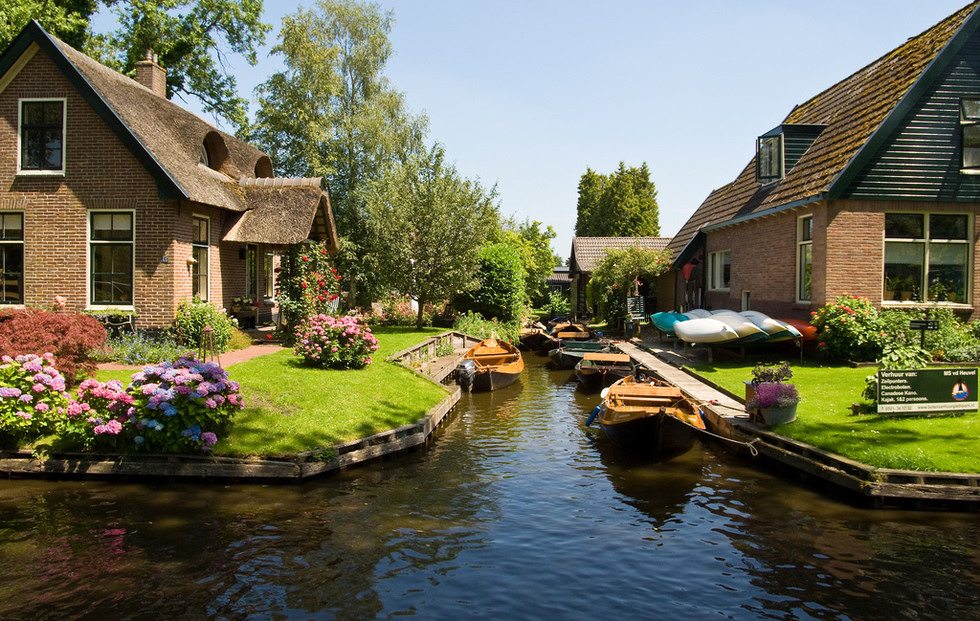 15. Bondi Beach?
No need to go Australia for surving or paddle boarding! This dude is enjoying the fine waters of Friesland. Stand-up paddleboarding or (SUP) is a favourite sport amongst the locals. This can also be done at the other beaches in the Netherlands, for example at Scheveningen!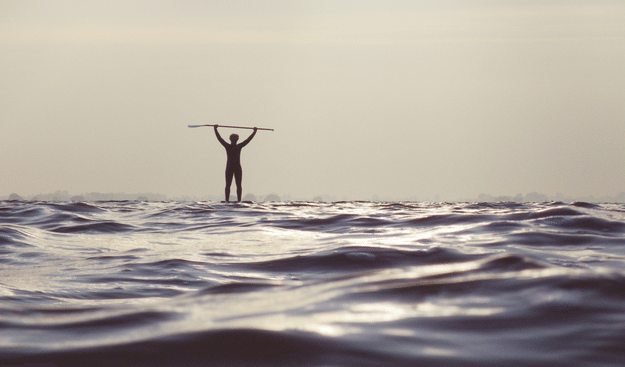 Have you ever visited these places? Or have you discovered more? Please add to our list below in the comments!